I enjoy the flow of journal updates
ursulav makes on her blog and marveled at the way she composes her colorful collages of photos, doodles, scribbles and content into a really interesting leather-bound journal/diary style. I squandered everywhere for information about what software she used to compose her digital art. I read the source code for clues, scoured the web for other social media accts that belonged to her. Then finally I found a FAQ section of her website where she reveals what she uses to create her compositions.
I like Painter7, a Wacom Intuos 2 4 x 5 tablet, and occasionally Photoshop for layout and printing.
While I would love to save up for some of the toys she uses, at the moment I'll have to make do as I already invested enough on digital doodads than I have time to play with while blogging.

Needless to say, her art was something I strive to achieve in my own blog when I type scenes in screenplay format using a manual typewriter, then scan and upload into the my blog I worked painstakingly hard to tweak the stylesheet to give the impression of facsimile documents. I mean the whole reason I began typing my blog updates on paper is because I could not find a fool proof way to make my css code replicate all the tab stops and indentations a screenplay contains.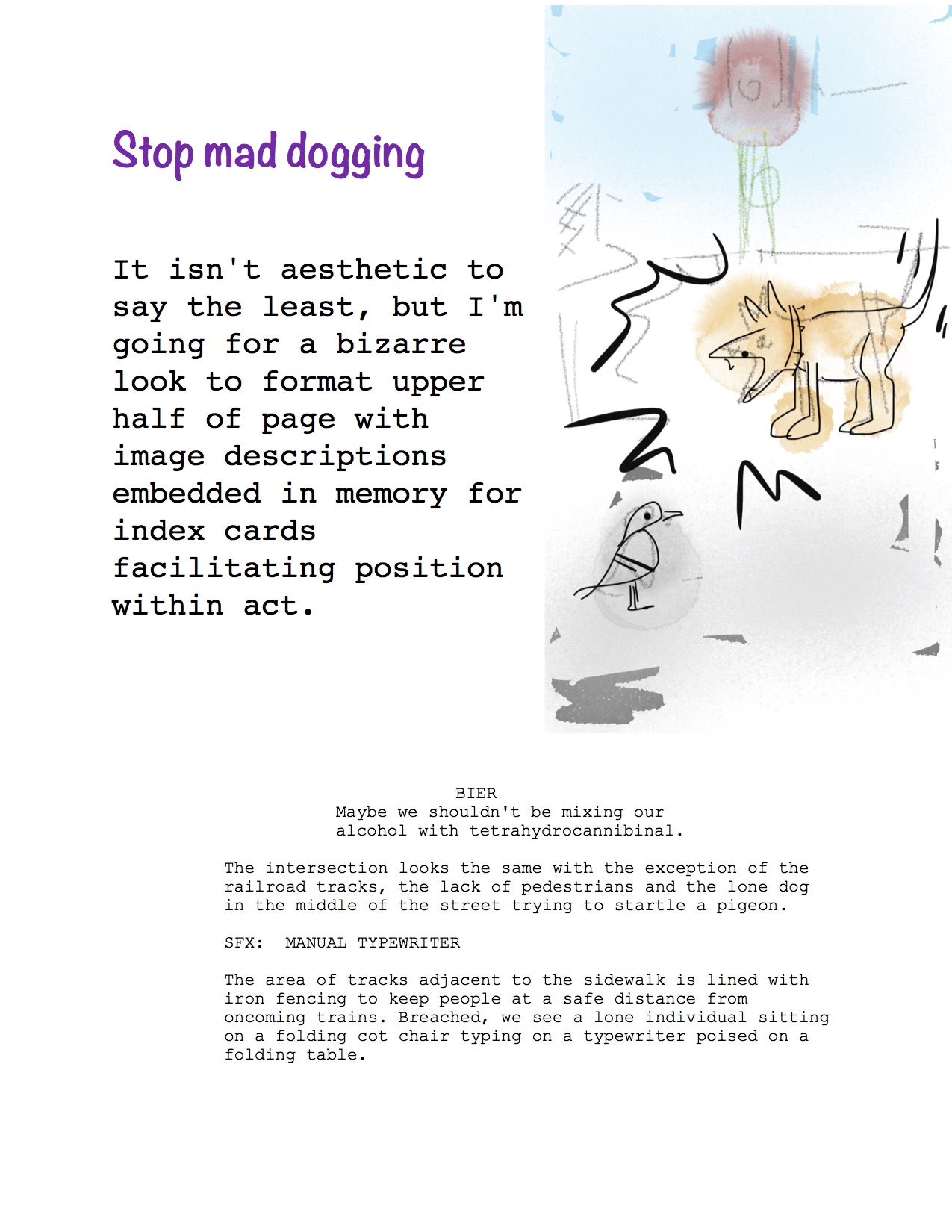 ---
I'm not one to create vlogs of unboxing stuff. I'm just not that organized and doing so would mean clearing off all the junk on my drafting table, typing desk, house. Anyway, when I went to the phone shop to pick up my new iPhone 7plus, they pretty much unboxed it for me. It just would've been weird to take the Action Cam and ask them if it would be okay to record the whole thing. I've been comparing my Samsung Note 5 with it and evaluating all the apps that I'm going to want to have installed on the new phone before I get rid of the Note; but wait! This Note 5 has that neat writing feature with the stencil-like digital pen which makes signing, doodling, brainstorming, handwriting all that much more effective. It beats drawing with your finger on the iPhone. So what I'm thinking is, I'm going to record a step-by-step process list the way I did for the newsletter I work on for Harley Davidson. I was having a hard time remembering how to export my nwsltr while compressing images and graphics to meet the file size limitations I'm given. I'll do the same thing for the process of creating
ursulav style digital comps.

I've thought of doing them all on hard copy. Typing whatever I happen to be ranting about on that day, then stapling pictures taken and printed with the Polaroid Zip or the lomo instant camera. However, I tried that and it's not as effective as keeping my graphics files digitally and incorporating them that way onto the page.

What I'm striving for, besides increasing my livejournal popularity, is something I can refer to later for index card positioning in the ongoing screenplay project tmtwngm (the movie that will never get made) because, I could give a rat's ass who buys my story when the current status quo is writing the great American banned book and/or risque content.