This was a hike. It always is. It was my second time climbing that mountain. I went up there last year too for the 4th of July fireworks. This time I set the stop watch feature on my iPod. According to my calculations, the distance from the beginning of the hike to the top is probably just under four miles. I did it in about an hour and thirty minutes.

Once there, and after catching my breath, I started talking to the other people about inspiration point. That location is at the very top, 2 miles further and way more steep. I don't mean to say that I was approaching each and every person asking them if wanted to go to inspiration point. That would be weird, especially since the two other people I began to chat with were both men.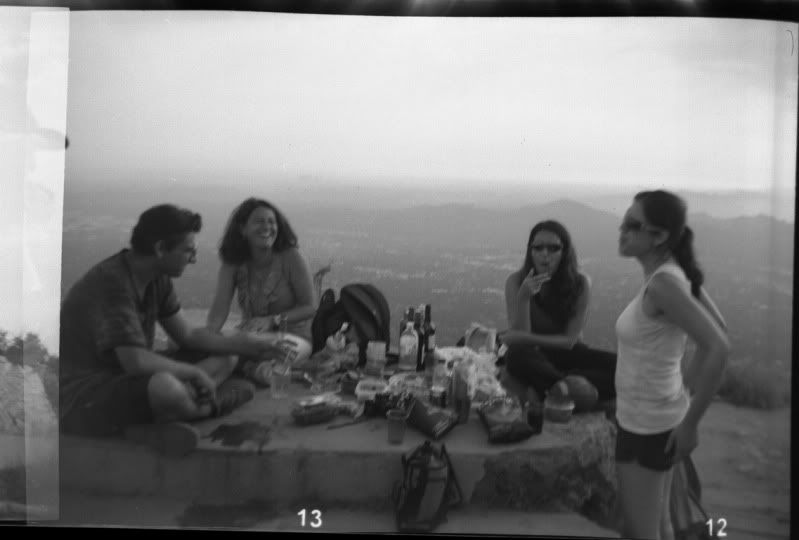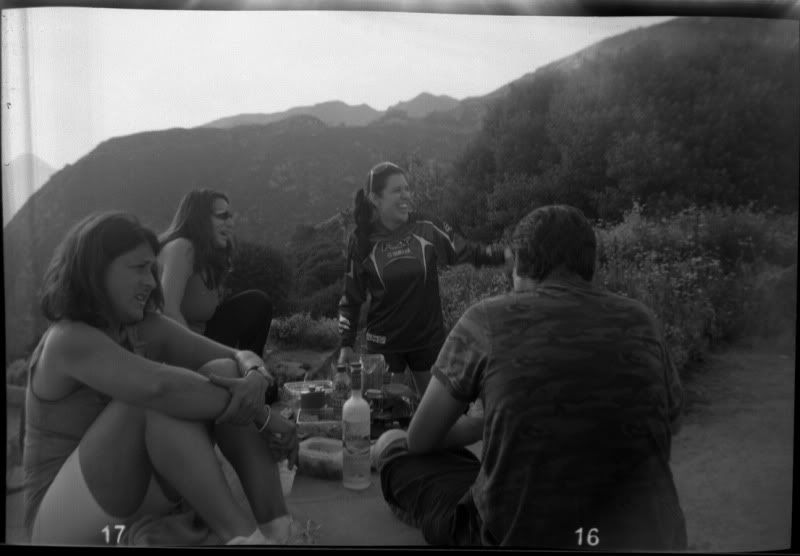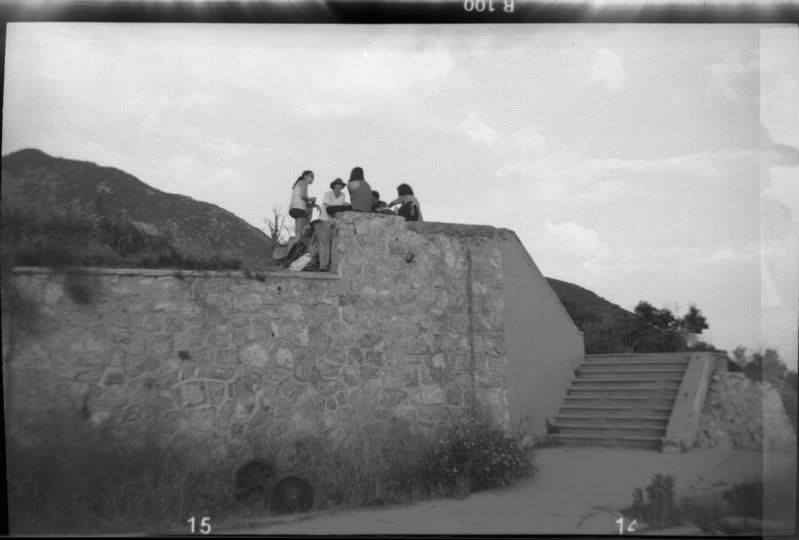 These are the black and white pix I took using 127 film. The ld brownie camera actually made a good conversation piece. I like this little camera because it weighs next to nothing. The developing costs are pretty high, though. A roll of eight exposures costs about $9.00 and that's not including prints.