TOP TEN PEOPLE I'D TOTALLY FUCK ON THE SPOT MEME


Nobody tagged me. I'm just stupid enough to try this on my own volition.

THIS IS A MEME GANKED FROM
toadclubber


it is a two parter

1. List 10 celebrities you would have sex with without even asking questions.
2. Put them IN ORDER of your lust for them (10 to 1; 1 is the hottest).
3. Supply photos for said people.
4. Say which movie/show/thing it was that hooked you.
5. Tag 5 people to do this too:
fluffyblanket,
sunflower,
annamaryse,
dogslaughter,
missundead
YOU DON'T HAVE TO DO THIS, I'M JUST TAGGING CUZ I HAVE TO.
PLAY IT AS IT LIES.


Catherine Keener

Full frontal
Nastassja Kinski

Your friends & neighbors
Gianina Facio

Kingdom of heaven
Ana Garcia

NBC4
Natalie Portman

Closer
Nasim Pedrad

SNL
Zooey Deschanel

(500) Days of Summer
Maggie Gyllenhaal

The secretary
Jennifer Aniston

Along came Polly
Elina Löwensohn

Fay Grimm


PART DEUCE

Rules:
01. Anyone who looks at this entry has to post this meme and their current wallpaper at their LiveJournal.
02. Explain in five sentences why you're using that wallpaper!
03. Don't change your wallpaper before doing this! The point is to see what you had on!
> pick a tab you have up & take a screenshot of it.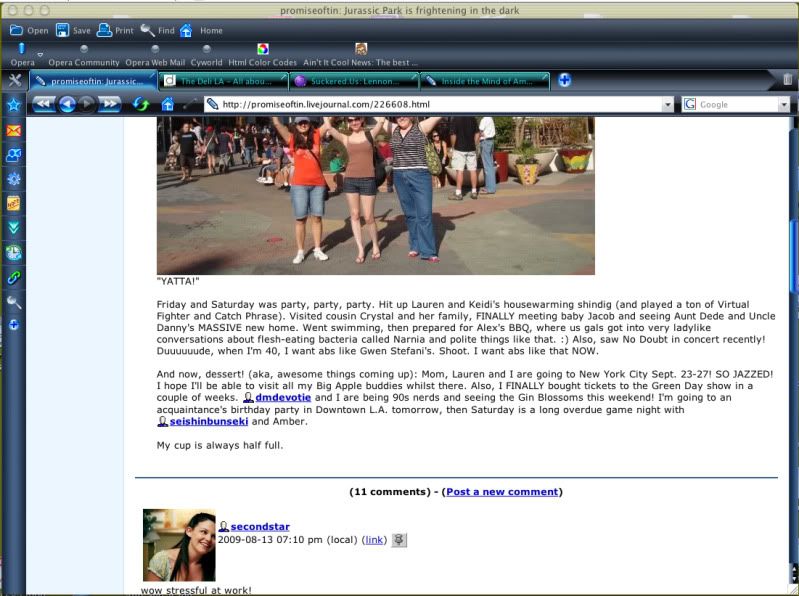 > take a screenshot of your desktop.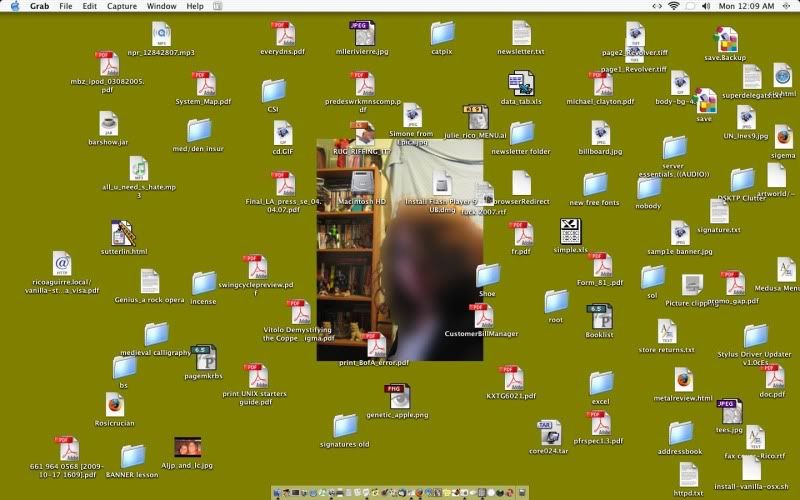 I think she reminds me of my high school sweetheart

If it was up to me, I would marry somebody like her

Every time I look at this picture, I get the eerie feeling she's been in my house

I don't have to answer to anybody about removing her picture

I believe she's going to be successful as a Pixar or Orphanage Animation Studios artist
NOTE: I did not change my wallpaper for this. Out of respect to my lj friends, I thought it proper to blur the picture since it was originally posted behind a "friends only" entry.

> take a screenshot of your start menu.


Hah! the jokes on you. Macs don't have a start menu.

> take a screenshot of your media player (if you have one up).

OOPS! This didn't apply to me. I didn't have one up. Disregard.

> take a screenshot of another program you have up.