I was watching a movie that I hadn't seen in a long time. The first fifteen minutes into it, my mind begins to wander and I find myself wanting to grab my laptop to check the address shown on Patrick's business card. You see, I wonder sometimes whether there might not have been some real hardcore criminals working in the twin towers to have had such a fate end theirs and so many innocent people's lives. So, I'm all into the movie and I make a mental note to check afterward.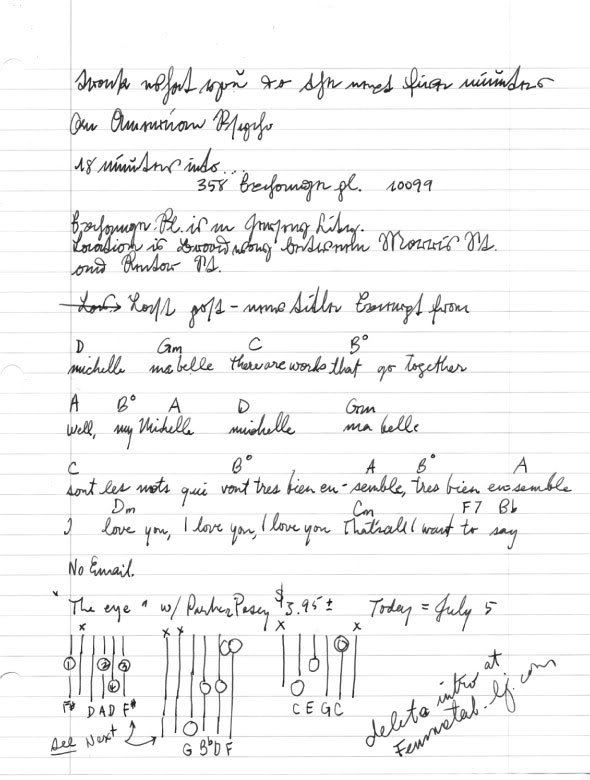 This was the quick note I took after the film because so many ideas were running through my head, what with discovering that Chlöe Sevigny was in this film, and just stuff I had been procrastinating and was now determined to take care of it without forgetting.
I write really weird sometimes. Normally, I write like the lyrics of Michelle mabelle

I don't recommend wasting too much time on figuring out my notes. Let's see, I have the address from the biz card in the movie, I noticed that my first attempt to good it returned something about an "Exchange Place" in Jersey City, and I jotted down, I don't know why, the exact location of Patrick Bateman's work address. I guess if I ever get out to the east coast, I'll make a point to visit and take pix.
It seems my DSL just isn't fast enough for me, because while I waited for all this information from google maps, I'm looking at a Beatles' song book and selecting the next first song I attempt to learn on guitar.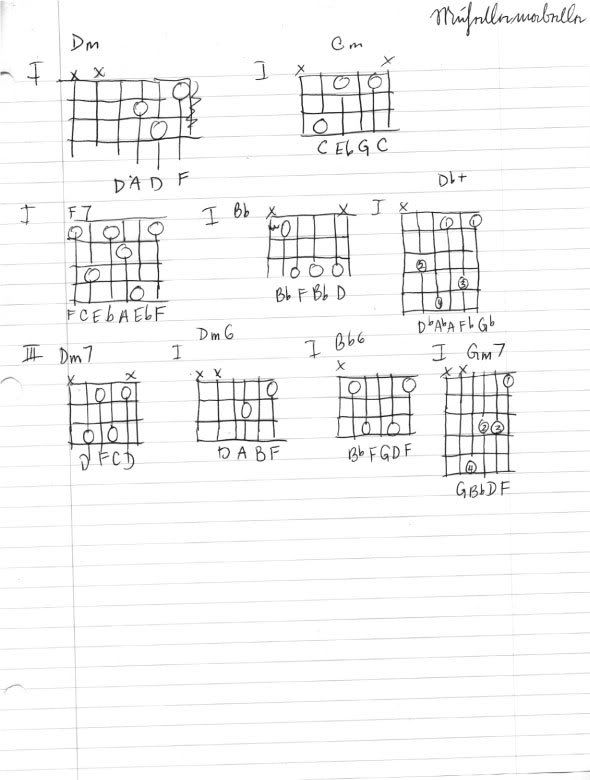 Oh, yes. There's also a footer note at the lower right of the page that reads "delete entry from some comunity on lj I had joined" I had included my age as one of the requirements to join, then later left community for reasons that seemed logical at the time, and remembered that I should remove my entry. I wasn't able to delete the entry. I'm guessing because I'm not a member of the community anymore? I dunno. Who cares.