The first thing I do is drop everything I come home with on this counter top. Keys, glasses, tupperware, wallet, more keys, utility knife, correspondence, lighter, etc.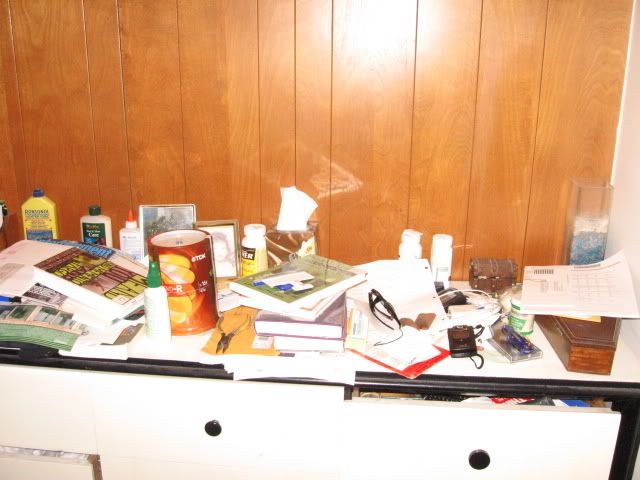 A clean counter top contains only these things: One bamboo vase (with no bamboo inside), one mini coffin, two picture frames, one mini treasure chest, one box of kleenex, one woven basket filled with basil seeds and dried artichokes (for decoration and also planting in spring), one bottle of cream for leather shoes (which I should remember to use more often).
Everything cluttered on the color picture is stuffed into the mini coffin. This dresser counter was given to me by my brother-in-law who says Ana once visited his offices and tried to convince me that She isn't Ana, the one in the picture on my computer desk. I'll believe it when I see it.