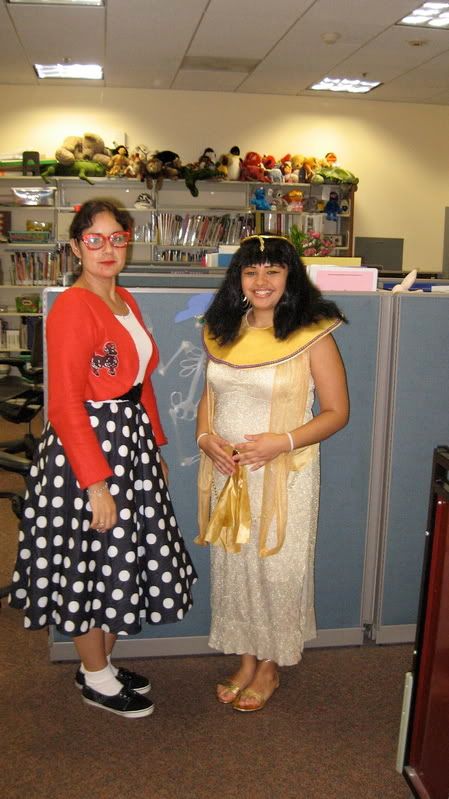 This year I chickened out of halloween. Just thinking about last year tired me out. I didn't want to go thru that again. I wanted to try out a new recipe I'd never tried out before; something I found in a
missundead. I just didn't find the energy to look around for all the glues and materials needed for her zombie halloween costume instructions. Mae Undead has an inspiring collection of zines. Once you get to know her thru her writing, you just want to take a bite out of her brains.


BTW, if you can see what looks like stuffed animals on the very top shelf in the background, you're really seeing the kids in costume that come in and out of this place who've been captured and frozen by witches. Really. Truly. .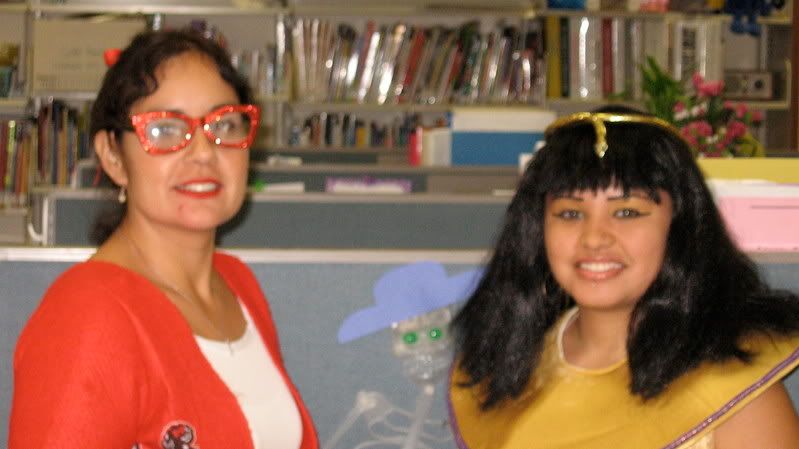 I'm supposed to look like Tom Araya, but you can imagine how few people notice my costume. I guess I should be looking into what I'll dress up as for next year—if I'm still here, I think a monk's robe would be cool—but just because I've gotten pretty good with a sewing machine for hemming up my jeans doesn't mean I'll be able to create a convincable costume. This is Tom battling an anaconda that hasn't been fed for a month.
The witches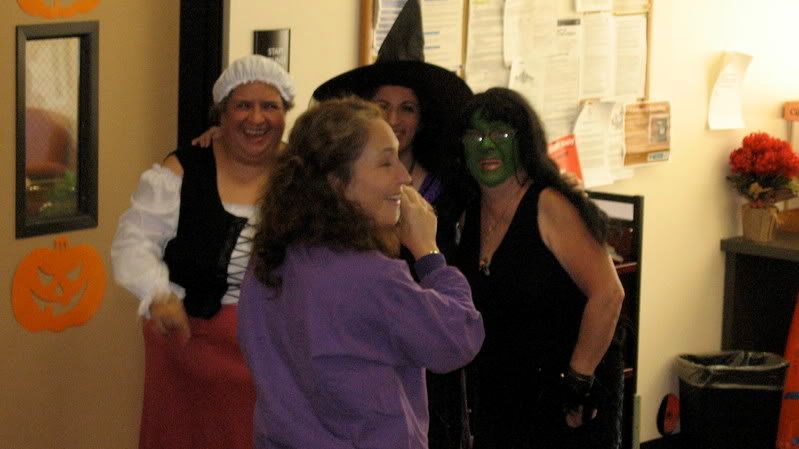 I took a few other pix of other friends. I really would've liked to have had them posing with the anaconda, or be-bop dancing with each other, but as you may have noticed, the only people who decided to come to work in costume were female.
Something has been bothering me about the decision to postpone the time changes to standard time. I can understand that taking away dusk time from children to do their trick-or-treating is all in the interest in conserving energy. What bugs me is how obvious it is that the Prez should behave like he has a bone to pick with Al Gore, self proclaimed inventor of the Internet, because my computer totally adjusted itself out of daylight savings time and haven't figure out how to adjust that. Is it just me, or does it seem like there is some disagreement between WHAT DAY IT IS today. Because the computers are on the fritz as far as date & time goes, is it my imagination that high government office holders disagree with the webs search engines that can be used by historians to calculate how long ago the Inquisition occurred?